An expert takes the floor
Sascha Rommelfangen: An overview of the ever-growing threat of phishing
Sascha Rommelfangen is in charge of Incident Handling and Analysis at CIRCL (Computer Incident Response Center Luxembourg). Over the years, he had to deal with numerous phishing attempts.
We asked him to share his experience about this ever-growing threat. He gives us precious advice about how to minimize risks, react when facing a phishing attempt and remain well informed.
The Most common Cyberthreat and the Everlasting Fight Against It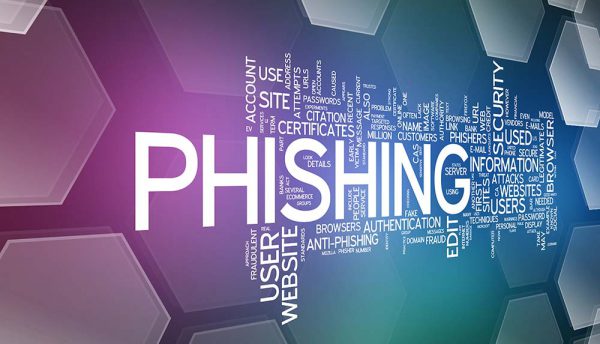 Though phishing is the most common cyberthreat, are you really acquainted with it? Are you informed enough not to get fooled? Cyber-thieves use more and more elaborate subterfuges, targeting all kinds of sectors, and these scams have become a worldwide problem. This comprehensive article will tell you everything you need to know about this type of cybercrime, the way it works and how you can fight against it. Read more...

Cybersecurity Week Luxembourg


The fourth edition of the Cybersecurity Week Luxembourg takes place in one of the most unexpected crises. Despite this context, our ecosystem "Cybersecurity Luxembourg" has shown its resilience, and the campaign will be one of the first moments to meet, network, and celebrate our achievements. After the DPO of the Year creation last year, the awards family keeps growing with a new member: The Cyber Resilience Initiative Award! Discover more about the campaign and the sponsorship packages.
Awards 2020: The Virus for Success!

Do you love what you do? Then, jump into the adventure and submit your application for one of the awards 2020 that will be celebrated during the Gala and Awards Night, on October 29th.
Read more...
Out of the shadows: CISOs in the spotlight!

The "Out of the shadows: CISOs in the spotlight!" survey is co-sponsored by CLUSIL and PwC. The aim of this survey is to analyse the roles and responsibilities of CISOs / ISOs in Luxembourg in order to gain detailed insights into the position. The results will be shared during the PwC Cybersecurity Day which will take place on 29 October 2020. Take part in the survey and answer by 15 July 2020.
Find back our previous Cybersecurity Breakfast

Replay our last Cybersecurity Breakfast: CSB#37 -Cybersecurity Skills, education and business needs: How to bridge the gap?
The August newsletter will feature a big summer interview with François Thill, Director of Cybersecurity, Ministry of the Economy

In the next edition of our Newsletter, we will meet François Thill, Cybersecurity Director at the Ministry of the Economy, to discuss the national cybersecurity strategy, the Ecosystem and its next challenges.

Cybersecurity Breakfast #38 -

Threat Intelligence-based Ethical Red Teaming

in Financial Institutions



CLUSIL'S WG-BCMS - Session 16
September 9, 2020
The working group dedicated to Business Continuity Management (BCMS) is addressed to all BCM managers and people interested in BCM in general.
European Security Forum 2020
September 15, 2020
European Security Forum is a full-day event gathering cybersecurity professionals for an exclusive programme of conferences and workshops given by recognised experts, an exhibition area to discover the newest innovations on the market and many networking opportunities. Read more...
Cybersecurity Luxembourg Startup Pathway
September 15-16, 2020

The Cybersecurity Luxembourg Startup Pathway addresses both innovators' and investors' need to find a common platform to meet and discuss about potential partnership. Read more...

September 23, 2020
The Infrachain Challenge is a hackathon focused on Blockchain organized by Infrachain in collaboration with EY and sponsored by the Ministry for Digitalisation. Blockchain and DLT aficionados have 2 days to develop a solution that provides an innovative answer based on the Public Sector Blockchain.
Workshop EU ATT&CK Community
October 24, 2020
The sixth EU ATT&CK Community workshop will take place on 23 October, as a virtual event, focusing on the following themes: Cyber threat intelligence and information sharing, detection and hunting, and prevention. Read more...
$17,700 is lost every minute due to phishing attacks...